Your prayers have been heard!
Did you pray for an exceptional X-mas gift for your friend, husband or even better for yourself? We heard of your prayers. Our X-mas gift for you is 30% discount on the entire winter collection.
You like to give a sophisticated gift than you find the right item in our winter collection. We offer a wide range of exclusive garments. Even the most demanding man will be satisfied.
If you need a ultimative luxury present choose some from our cashmere pieces. You can choose from shirts, T-shirts or knit. Do you looking for a more casual guy? We recommend a sweater or your Jogger-style pant. In the range of jackets you will also find something which will fit to your special demands.
If you need an advise which will be the right gift we looking forward to help you. Contact us under contact@mgaida.com or chat directly with us at the webshop TALK.
For the casual guy
The smart preacher is wearing a Hoody with our Jogger-style pant. Underneath he got our luxury cashmere-blend shirt
---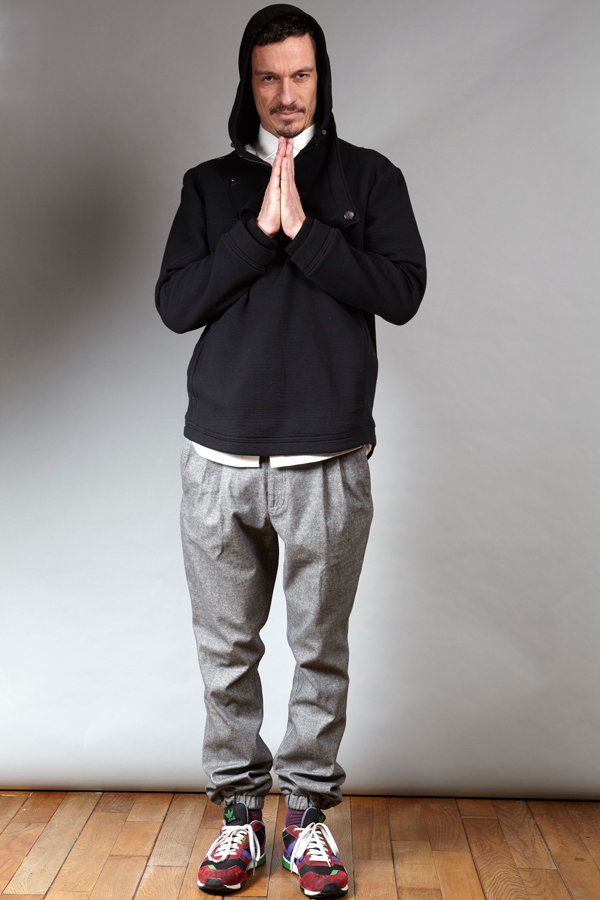 For the luxury guy
If you need a gift for a demanding fellow we recommend some from your cashmere blend pieces. The preacher is wearing the cashmere-blend long sleeve shirt. We have also a casual 3/4 cashmere blend shirt. Look at some of our other cashmere-blend garments.
---
Buy the cashmere-blend styles
---
Do you need an advise?
---
If you need an advise for the right item we are looking forward to help you.
Tell us more about the person the gift is for. Likes he slim fit or more casual fit. Is he extroverted or unobtrusive. What is his job, his character. Which music he is listen to. Together with you we will find the right garment or maybe look for him. He will appreciate someone know him so well to get the right present. 
Feel free to contact us for a style-advise
contact@mgaida.com or at our webshop TALK