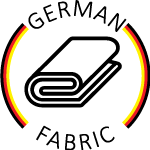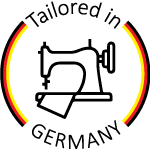 This elaborated workmanship with double-layer fabric avoids bothering seams at neck, side seams, cuffs, and hem. The air buffer between the layers creates a natural climate. Under each condition, the Tee is the perfect choice for Summer and Winter.
This Tee is made of a light-weight jersey. The surface is characterized by a subtle slub effect. The use of twisted yarns guarantees a permanently perfect fit.
The style has fashionable 3/4 sleeves. We recommend to chop the sleeve for the trendy look.