Love your product
Fabric designer, fashion designer, concepter, developer - Michael Gaida has gone through almost all the interesting creative positions that the apparel industry in the international market has to offer in the past two decades . That he founded his own menswear label with M. Gaida at the beginning of 2015 is only consistent.
"Smart, formal and with a whiff of Street," is the answer, if asked Michael Gaida about the stylistic orientation of his label. That fits, but this is only the half the story. After all, the designer, who is  living in Neuss near Dusseldorf, is looking for a modern re-orientation of the topic of clothing. This includes not only high-quality fabrics , perfect cuts and a timeless styling language, but also a fundamental discussion with the subject.
Consequence is the rejection of the term "fashion" for M. Gaida products in favor of the term "apparel". Consequence number two: the "Made in Germany" philosophy of the label. "At the very latest since the industry was taken over by purely marketing-minded businesspeople, the concept of fashion is largely inadequate and has little to do with my work. With the step towards long-lasting pieces from local production, I would like to finally give the deserved appreciation to clothing and put it back as a consumer rather than a consumer product. "
---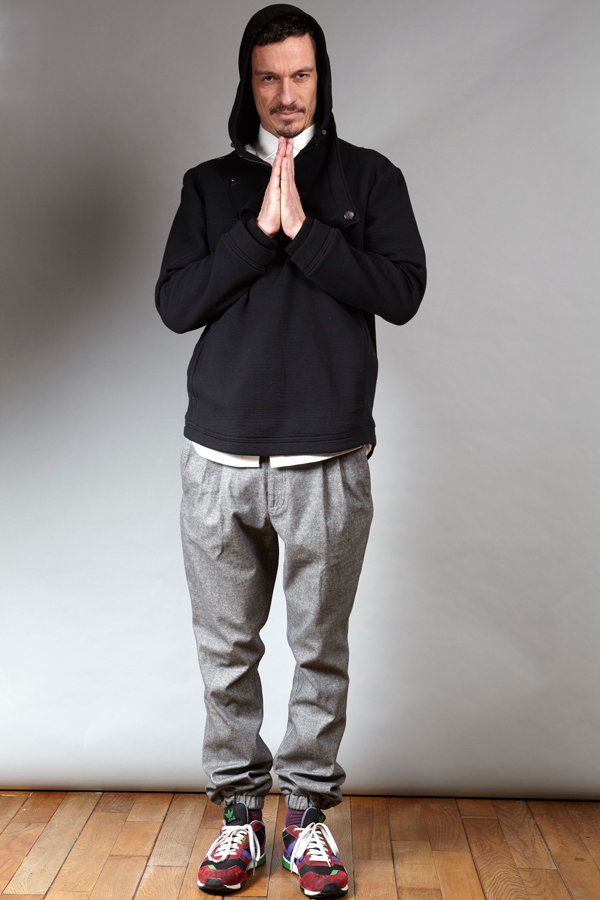 Thanks to Fashiontoday.de
In issue April Fashiontoday.de you will find an article about the brand M. Gaida. Many thanks to Andreas Grüter and the team of fashiontoday.
For the luxury guy
If you need a gift for a demanding fellow we recommend some from your cashmere blend pieces. The preacher is wearing the cashmere-blend long sleeve shirt. We have also a casual 3/4 cashmere blend shirt. Look at some of our other cashmere-blend garments.
---
Buy the cashmere-blend styles
---
Do you need an advise?
---
If you need an advise for the right item we are looking forward to help you.
Tell us more about the person the gift is for. Likes he slim fit or more casual fit. Is he extroverted or unobtrusive. What is his job, his character. Which music he is listen to. Together with you we will find the right garment or maybe look for him. He will appreciate someone know him so well to get the right present. 
Feel free to contact us for a style-advise
contact@mgaida.com or at our webshop TALK